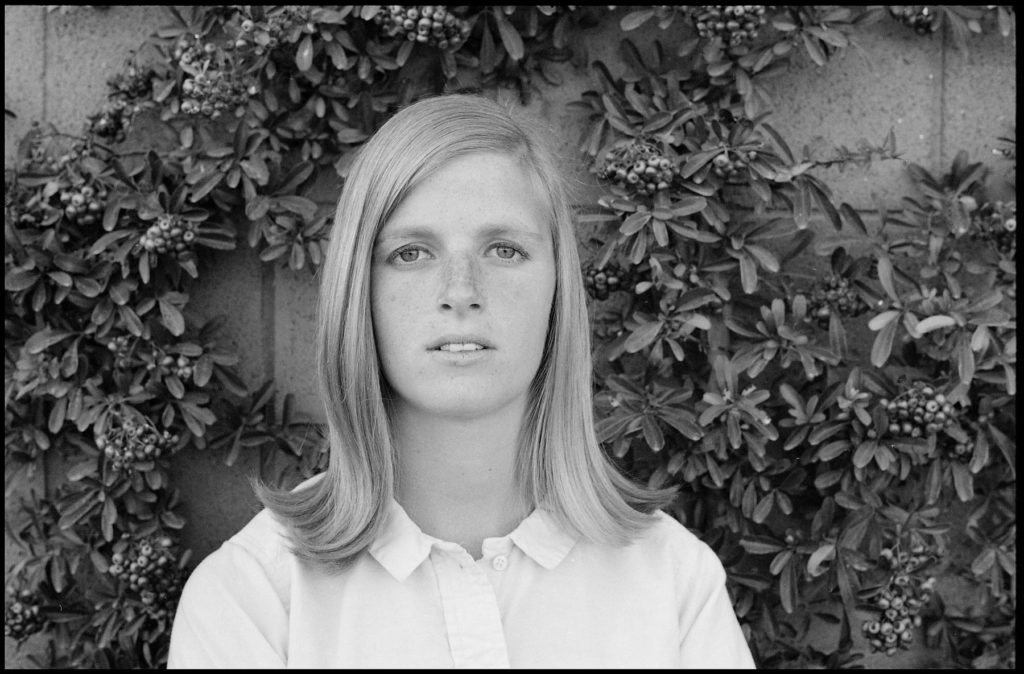 Linda Louise McCartney (née Eastman) was born in Scarsdale, New York, on 24th September 1941. She graduated from Scarsdale High School, Westchester County, New York in 1960, and went on to study at the University of Arizona, where she majored in art history.
Although her formal training extended to just two lessons on photography that she attended at a night school whilst studying as an art history major at the University of Arizona, the pictures by Walker Evans, Dorothea Lange and Edward Weston that she discovered there – along with her later introduction to the photography of Edward Steichen – inspired and influenced Linda's work. Linda was also fascinated by the history of photography and honoured the early photographic pioneer William Henry Fox by producing handcrafted cyanotype prints. Linda experimented with other printing processes throughout her career as well as producing thousands of Polaroids.
Linda got her first big break as a photographer while working as an editorial receptionist at Town and Country Magazine. She used an unwanted invitation to a Rolling Stones promotional party on the SS Sea Panther on the Hudson River to document the event and photograph the band. The magazine was so impressed with Linda's candid, intimate and relaxed photographs of the Rolling Stones that they published her images in an editorial feature – her first of many magazine commissions.
Linda became a professional photographer in the mid-sixties. Her pictures during this period chronicled the musical revolution of the decade.
Whilst working as the house photographer at the Fillmore East in New York City she photographed many iconic musicians including; The Rolling Stones, Otis Redding, B.B. King, The Doors, The Grateful Dead, Frank Zappa, The Beach Boys, The Who, Cream, The Kinks, Traffic, The Byrds and Jimi Hendrix.
Linda's photograph of Eric Clapton for Rolling Stone magazine's 11th May 1968 issue made her the first female photographer to have work featured on the magazine's cover
In 1967, after being named US female photographer of the year, Linda was in London to shoot an assignment on the 'Swinging Sixties'. Linda met Paul McCartney at the Bag O'Nails Club and then again four days later at the launch of Sgt. Pepper's Lonely Hearts Club Band at Brian Epstein's house in Belgravia. Two years later they married at Marylebone Registry Office, London, March 12th, 1969.
After receiving credits on Paul's solo album RAM, Linda joined Paul on stage, as keyboard player and vocalist, in Wings. Throughout her time in Wings Linda documented her travels and family life on and off stage.  She went on to write and record several songs of her own, including 'Seaside Woman', released in 1977 through Epic Records in the US, under the band name Suzy and The Red Stripes. Linda's album Wide Prairie was release posthumously in 1998.
In 1989, Linda began to pioneer another passion, to save the lives of animals through promoting the vegetarian lifestyle that she and Paul and long embraced. Her first two vegetarian cookbooks, Linda McCartney's Home Cooking and Linda's Kitchen became international best sellers.
Following the huge success of her first cookbook, Linda broke new ground in 1991 by launching her own range of readymade meat free meals. From an initial choice of just six meals, the Linda McCartney Foods range has expanded to more than 40 products and is still growing today.
Linda's photography has done much to help promote the aims of many varied causes including the anti-fur lobby Lynx, Greenpeace, The Council For The Protection Of Rural England, Friends Of The Earth, The Great Ormond Street Hospital, People for the Ethical Treatment of Animals, The Hammersmith Hospital, The British Dyslexia Association, The Rye Memorial Hospital and War Child.
In 1998, Linda came to the aid of two other causes, the cancer charity Bacup and The Starlight Foundation – each of whom received profits associated with her sponsorship of the world's first all-vegetarian professional cycling team.
Linda's work has also reached the cinema screen. 'Seaside Woman' was turned into a cartoon by director Oscar Grillo and won the Short Film Palme d'Or at the Cannes Film Festival in 1980. Additionally, Linda's photographs of The Grateful Dead became the inspiration and focus of Grateful Dead: A Photofilm, produced from a process of making photographic stills move and morph, and was directed by Paul McCartney. The photofilm was honoured by entry into both the London and New York Film Festivals.
Following her previous work with short animated films – Seaside Woman and Oriental Nightfish – Linda also completed work on another animated short, Wide Prairie, which was shown in 1998.
Linda continued to work prolifically as a photographer throughout her life, documenting, amongst other things, family life, landscapes and the natural world, interiors, social documentary and portraits of artists. Her photographs have been exhibited in over 70 cities in 15 countries. Her work hangs in the National Portrait Galleries of both the UK and the USA and she is the only photographer to have ever been honoured by three separate exhibitions at the Royal Photographic Society, Bath. In 2023, Linda was awarded a posthumous honorary doctorate in Fine Arts from the University of Arizona.
Despite her work as a photographer, animal life campaigner, cookbook author, musician and vegetarian pioneer, Linda said her greatest achievement was her four children with Paul: Heather, Mary, Stella and James.